Skylite Pro Shop
Skylite's Pro Shop offers all of your skating supply needs from new skates, to wheels, to parts. Please stop by the pro shop and we will show you all the items offered and assist you with your purchase. Our prices are great and our customer service is superb! If you buy skates, wheels, bearings, helmets or any other skating gear from us, we will make sure you are happy with your new purchase. Having the proper equipment can improve your skating ability. Most orders are received within two days after the order has been placed.
We offer all the newest skates available; we are a dealer for Riedell and Sure-Grip. Come and check out all the new skates from these distributors and see what fits your exact needs.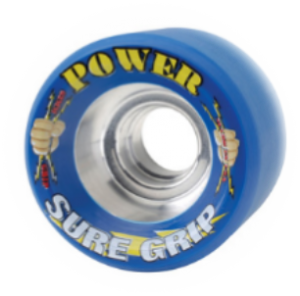 Roller skate wheels are one of the most important parts of a skate. Wheel hardness and the surface you plan to skate on are top priority. Where you skate determines if you choose a softer or harder wheel. The wheel's weight is a large percentage of your overall skate's weight. As you can see, there is a lot to know when choosing your wheels. Let the experts at Skylite help you decide on the best wheel for you!
Also, we can assist you with bearings, plates, and toe stops that you will need to complete your style skate.
Accessories complete your skating needs! We have skating cases, skate bags, laces, socks, all to add to your skating experience. We look forward to serving all of your skating needs at Skylite.